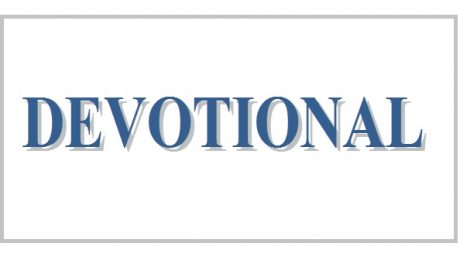 DEVOTIONAL
A reading of the first chapter of the Book of Numbers can be somewhat surprising, even strange. We might ask why Jehovah invested such effort in defining the positions of those allowed to camp around the Tabernacle. Why was this so?
A personal answer might lead us to analyse Jehovah's concern that by making His instructions to Moses and Aaron clear, each of the tribes of Israel would be certain as to the exact nature of the order they should obey.
If God cared about His tribes, why should He not care, too, about each of their individual members? Why is it so hard for me to understand His concern for my life? The Lord has always been concerned about Israel and I am certain, too, that He has always cared about my life. Knowing this, I must always follow and obey God's instructions to me, even though I fail to understand them or find them strange.
Numbers 2:2
Everyone of the children of Israel shall camp by his own standard, beside the emblems of his father's house; they shall camp some distance from the tabernacle of meeting.
Diego Acosta / Neide Ferreira
Translation: Stephen Downs